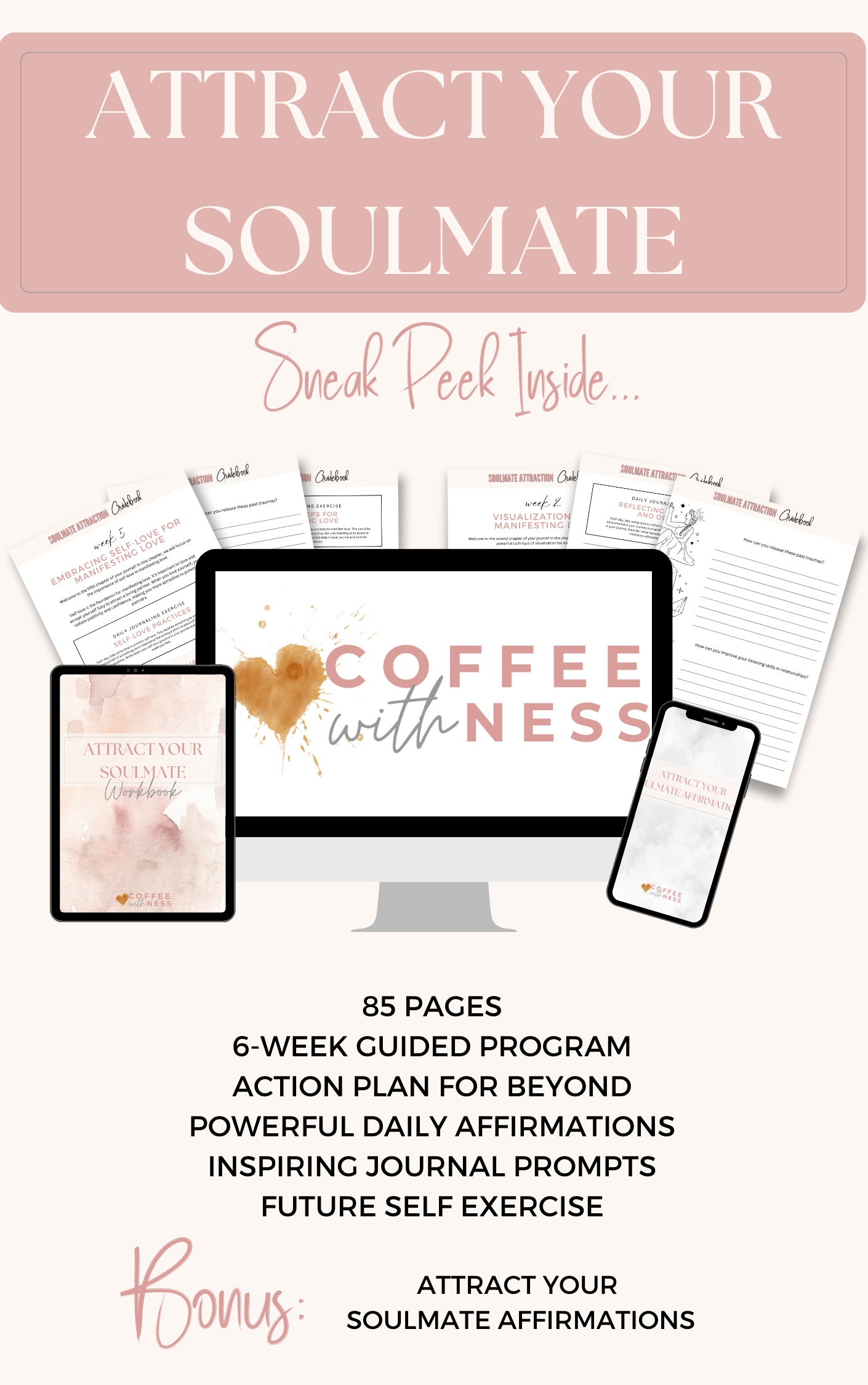 Attract Your Soulmate Workbook
Brewed specifically for single women ready to open their hearts to attract the person of their dreams. This six-week spiritual journey offers practical techniques and strategies to inspire you to change your life.
Attract Your Soulmate is a rich blend of rousing secrets to help you transform your soul while awakening your heart to new, joyful relationship status.
Learn the powerful tools to unlock your future of finding "the one."