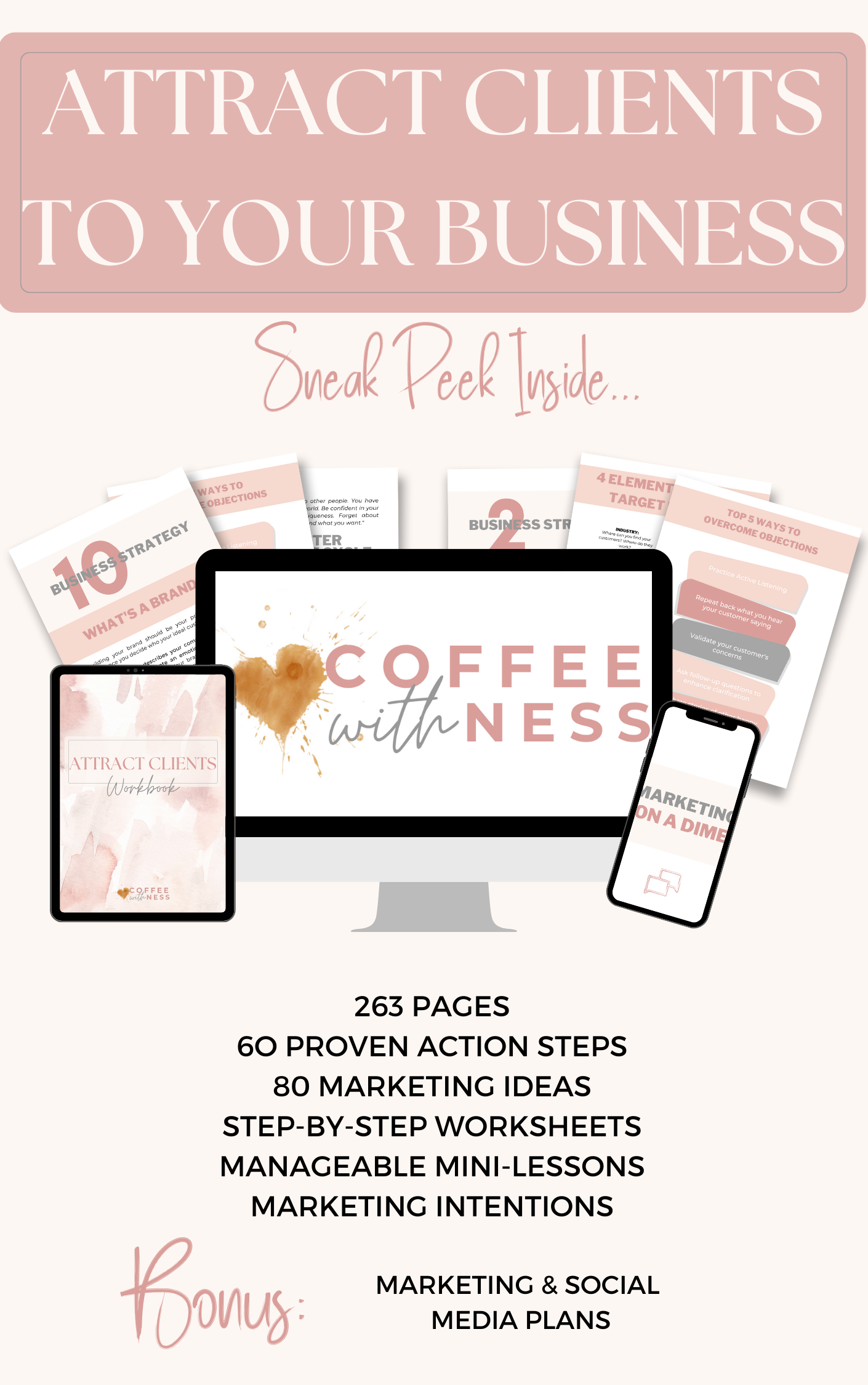 Attract Clients Workbook
You've been dreaming of easier business growth for far too long. Let's make it a reality.
Attracting clients is the #1 hurdle for small business owners like yourself. It's time to stop spinning your wheels and think outside the box.
This guidebook will help you gain a new perspective that will teach you how to make intentional and impactful marketing choices to attract clients and grow your small business.