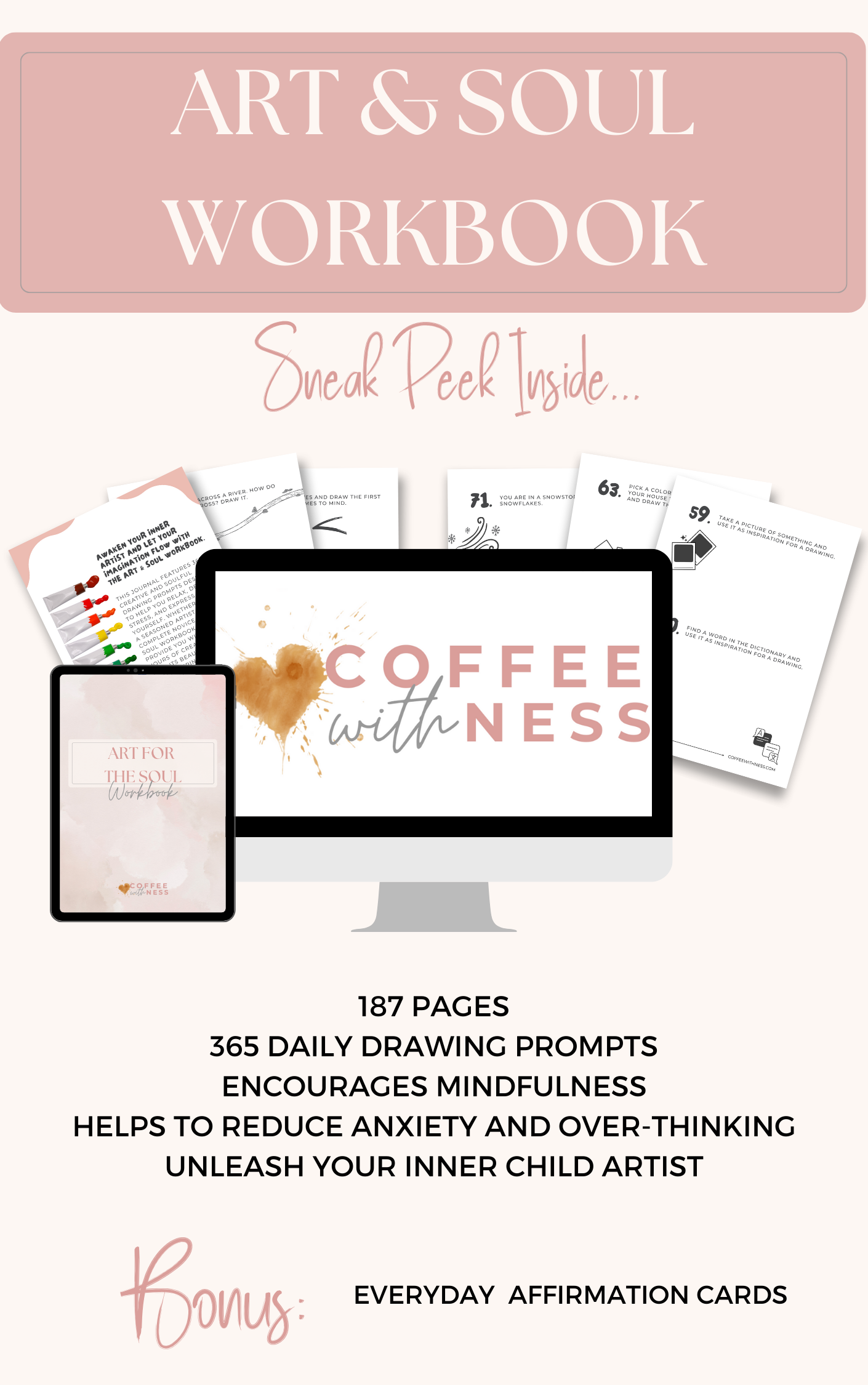 Art for the Soul Prompt Guidebook
Say hello to a new way to learn how to live in the present and kiss your stressors of the past and your future goodbye! Calling seasoned artists or soulful rookies. If you're looking for a way to explore your creativity while relaxing your mind, I've got you covered.
The Soulful Artwork Guidebook is the leverage you need to connect with your inner child and artistic side. Drawing and colouring have a blend of mental health benefits.
Reducing anxiety
Brew mindfulness
De-stress and relax.